For more information please contact us at 414-425-9993 or
414-305-3145!






© 2005- myrcblimp.com
9955 W. St. Martins Road
Franklin, WI 53132


Tethered Blimps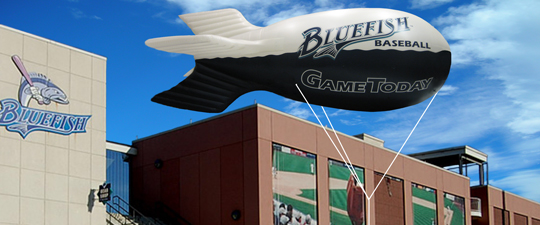 TIF (Tether Inflatable Fin)
TIF's come in 12.5', 16', 20', 25', and 35' lenghts a great way to advertise your company, product or team.

Tetroon
All custom shapes can be completely painted and come standard with our selective drop device. Final size is determined by venue elevation above sea level, shape, complexity of design, venue size and design, payload requirements and desired application.




Sphere's
Spheres come in 6.5', 8', 10', and 14' or we can custom make a sphere shape for you.