Ripped blimp? BLIMPWORKS specializes in repairing tears for Indoor and Outdoor Blimps.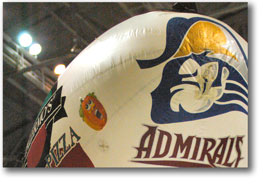 REPAIR KITS
Repair kits are standard equipment with all sizes of blimps. We use the exact nylon material that your blimp is made out of. The glue is also included. Refer to your owners manual for recommended repair procedures.
---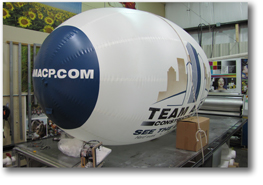 BLIMP ENVELOPE REPAIRS
Small repairs are easy to make on location to avoid missing any part of your flight. A small repair can be made in just a few minutes. A small repair would be a cut no larger than 12 inches in size. If the slice or hole is larger than 12 inches, please call Scott Fisher at 414-305-3145 for advice. You may have to send the blimp envelope back to the factory. An onsite repair will hold well if applied properly.


---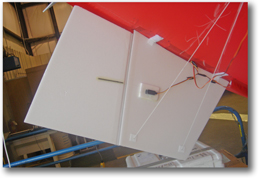 ELECTRONIC AND FIN REPAIRS
If you think that you need a repair in your electronics flight package, transmitter, or Fin package, please contact Scott Fisher at 414-305-3145 for trouble shooting and possible replacement. Please check to be sure that your batteries are fully charged during the troubleshooting sessions, including the battery in your transmitter..
---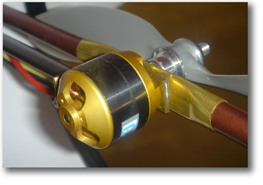 FAN AND MOTOR REPAIRS
It is rare that we have problems with our equipment, but sometimes that happens. If you feel that you are having problems with your motors, please try to troubleshoot the problem with fully charged batteries. If that does not work, contact Scott Fisher at 414-305-3145 for some help. Our service hours are from around 8:00 am until 10:00 pm Central time. We know how important it is to keep your sponsored blimp in the air, so call us, so we can help out.
---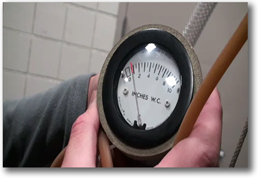 INFLATING YOUR BLIMP
Inflating your nylon blimp is a simple process. Your blimp came with an inflation hose and pressure gauge. Please make sure that you have both of them out and ready to use. The pressure gauge should show around 1.2 inches of water on the gauge. Watch the videos to the left.
---